A quick glance at Facebook, Instagram or the ad break on telly will leave you in no doubt that summer hijinks are over and that September = back to school. While the focus tends to be on the kids sheepishly smiling outside the front door in their freshly laundered uniforms, have you ever paused to think what September might mean for you?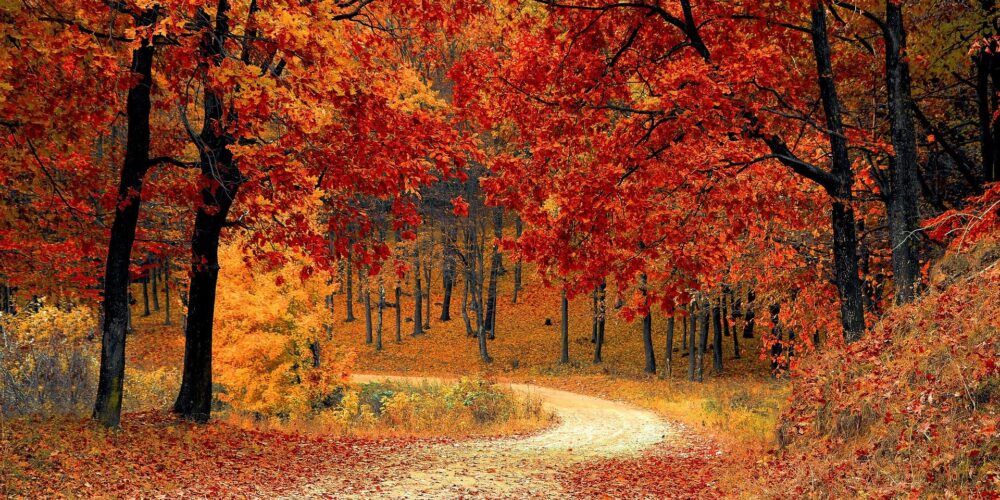 Every sense hints at change; leaves tinged with yellow, the first smoky scents of coal fires wafting in the air, dewy cobwebs shawling the garden path. September is the month of firsts…the first time you put the heating on, the first time you demist the car on the drive to work with the blowers on hurricane force to clear the screen. Nature is the best reminder of the beauty and power of change.
And what better time to invoke change into your days? I say September is the new January 1st for resolutions and self-redefinition! Flying high on the thermals of a (relatively) hot summer, with the kids out from under your feet and back in school, it's the perfect time to make good on all those plans you've had on the back burner.
Seize the season of change for your own self-improvement. It's time to set some goals. What do you want to achieve before the year is out? Here are my free tips on how to best ring in the changes this September:
Kit yourself out
Seriously, why should the kids have all the fun? Indulge in some back to work stationery, a nice old school fountain pen, some colourful post it notes and a new planner (I bet The Works still have loads at bargain prices) for a fresh start to the season.
Less phone, more fresh air
Capitalise on the creative energy in the air and get outdoors rather than scrolling through drab Facebook posts and impossible Instagram life-filters. Everything looks much better in that inimitable sunny September glow.
Reinvent yourself
The trees are altering their look for the season, so why don't you? No need to dye your hair orange (although if you fancy it, go ahead), but why not take a good look at how you present your business online. In the run up to Christmas, why not spend some time reviewing your content and freshening it up? Christmas seems closer than it did last year – what preparations are you making to maximise your business's online presence?
Regular blog writing is a great way to drive up traffic to your website and connect with your target audience. Particularly when paired with sensational social media posting.
Happy Autumn one and all!