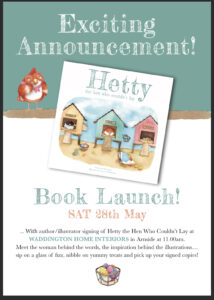 Hetty The Hen Who Couldn't Lay
I am delighted to announce that my debut children's book, Hetty The Hen Who Couldn't Lay is now on sale in all good bookshops! Illustrated by the immensely talented Rebecca Williamson, Hetty was published on 28th May 2022 and made it onto the front page of the Westmorland Gazette, ITV Borders, BBC Radio Lancashire, BBC Radio Cumbria and BBC North West Tonight.
Hetty was written for my daughter Dillon to help her understand her story and is an allegory for the process of egg donation and IVF. Both Rebecca and I are delighted to see that within only the first month of publication Hetty is breaking down barriers regarding fertility treatment and helping people of all ages strike up deep conversations about this important topic.
You can pick up a copy of Hetty here:
https://www.troubador.co.uk/bookshop/young-children/hetty-the-hen-who-couldnt-lay/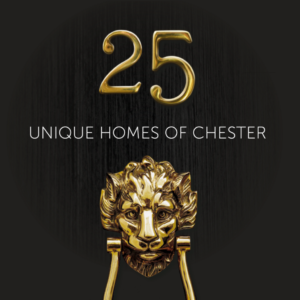 25 Unique Homes of Chester
My first piece of published non-fiction writing, and I couldn't be prouder! Written for Currans Unique estate agency in Chester, 25 Unique Homes of Chester is the brainchild of the brilliant Lisa Curran. I was delighted to be commissioned to provide the copy for this groundbreaking book.  The homes featured in this book are not merely grand homes, or period homes, they are homes that spark joy; unique additions to Chester's landscape, each with their own story to tell. Celebrate and share in the stories of these distinctive homes as we ask the question that anthropomorphises a building: what does a home want to be?
Pick up a copy of this incredible book here: